Mark Uhlmann, Executive Head of Properties at Barrow Properties, recently sat down with Linda Trim to discuss the future of work and flexible office spaces. This is the first part of that conversation. Linda Trim is the director of FutureSpace and Giant Leap Workspace Specialists, leaders in the interior architecture space in South Africa. Giant Leap's driving purpose is to create workspaces that people enjoy, because when work is a pleasure, life is a joy!
In this conversation, Linda explains that the design and layout of a corporate office is essential. We no longer live in a world where you can just give a people a desk and a chair and send them off to work. People need more than the bare minimum to be happy in their workspaces. And companies and businesses are recognising that the well-being of their employees is a vital component to their overall productivity.
In the post-pandemic world, many people still need to be incentivised to return to the office. There has been a cultural shift over the last few years, with people expressing their desires for workspaces that spark inspiration and productivity, rather than being forced into workspaces that are draining and boring.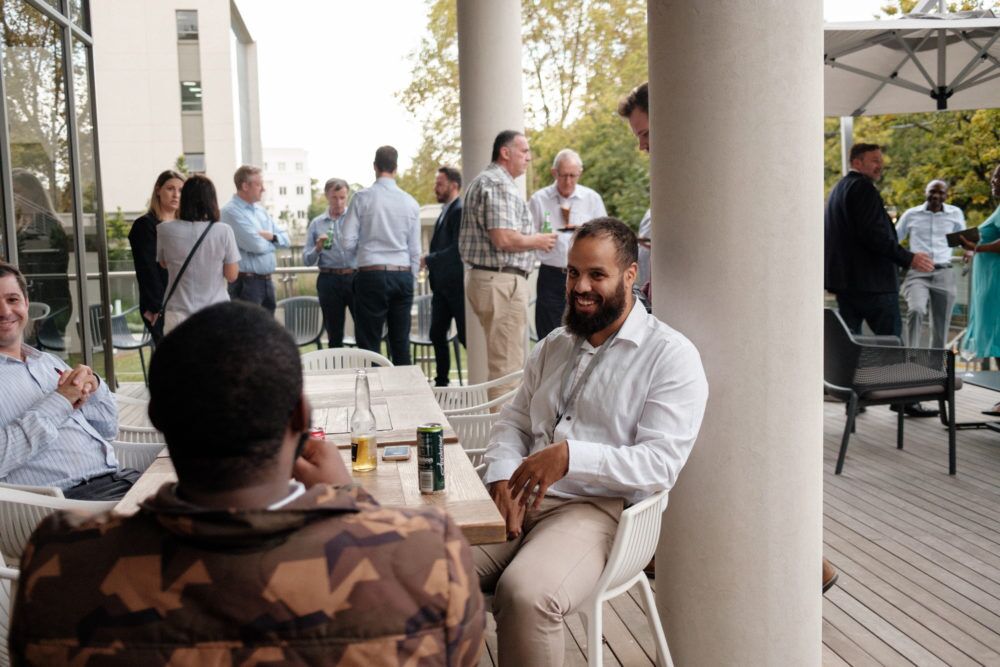 After two years of mostly remote, and often hybrid, working environments many people are actually hesitant to come back to a formal office space. The pandemic forced people to change their ways of working and adapt to a different world of work.
Mark says that COVID challenged the status quo and some of the traditional work norms.
"And this was a good thing. The status quo needed to be challenged!" he expresses.
When we actually think about it, there really is no reason for people to be stuck in traffic, for an hour, every morning, trying to get to the office by a specific time. This is only one example of traditional work place assumptions. But many of these traditional ways of working needed to change, and the COVID pandemic accelerated that transformation.
Because of the ease and comfortability of the remote, work-from-home, COVID setup, it makes sense that there has been some resistance in returning to the office. However, as we move into a new phase of work, being fully remote may no longer be the best or most productive working environment for people.
Although people say they are more productive at home, this is not necessarily the case. Life has changed since the early days of the pandemic, when working remotely did allow for unexpected levels of productivity.
But, people who work remotely often have to account for childcare, especially in the case of working women. Working mothers should not have bear the brunt of this shift.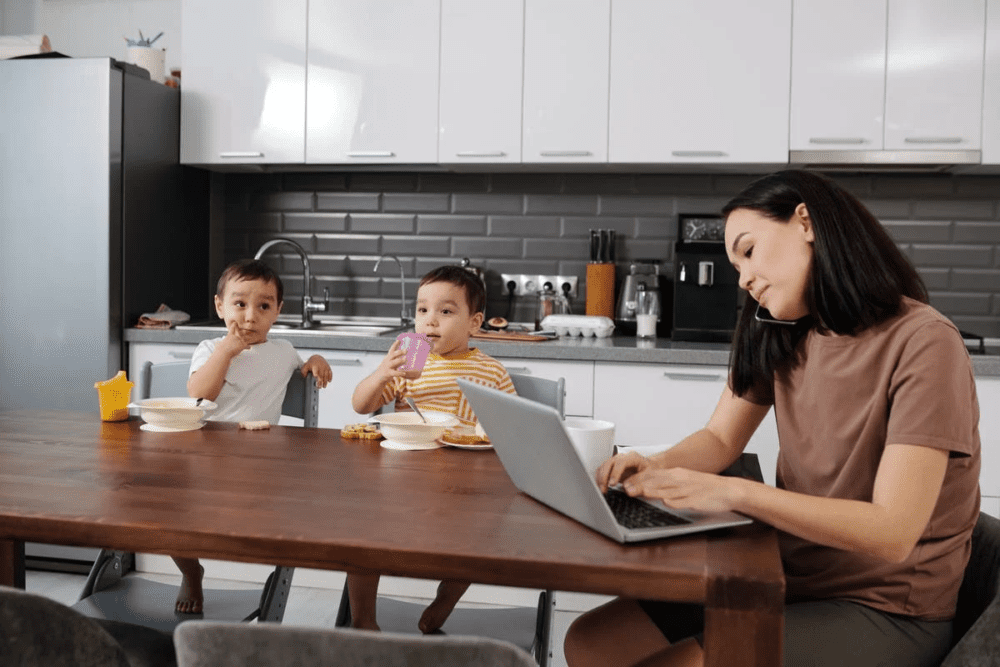 Research is beginning to show that people who work from home are being left behind. And if businesses want to get serious about diversity and inclusion, especially in 2022, they simply cannot leave people behind, especially working mothers.
With this in mind, Linda noticed a lot of companies putting more pressure on their employees to come back to the office. Even if it is in a more flexible way. Mark says hopefully this phenomenon lands somewhere in the middle, with businesses being willing to shift with their employees.
And that's where Barrow and Giant Leap align. Both companies focus on creating work spaces for businesses to thrive and for people to enjoy.
People are increasingly concerned with the design and feel of a work space. Our work environments must be comfortable and productive spaces, with distinct differences from the cold, corporate office styles of previous decades.
Research has proven that one's environment affects one's mood, energy levels and subsequently, one's productivity. And because, at the end of the day, productivity drives business, it follows that one's working environment should encourage such productivity.
"So, if people are able to be more productive in a flexible environment, then so be it" says Mark.
Linda agrees, and adds that productivity must be the right type of productivity, otherwise it is a waste. It's not just about sending 100 emails. It's about being innovative and creative within our businesses. And a lot of that comes from collaboration and working together, now in new and exciting workspaces.
Follow along with this story to learn more from Mark and Linda about communal, collaborative work spaces and the future of work. Updates on the blog coming soon.