Today on the blog we are taking a look at the Ellipse expansion in Waterfall. Barrow Construction has been working on Ellipse Waterfall, alongside our clients, Tricolt and Attacq, with the purpose of developing an array of luxury apartments and retail offices.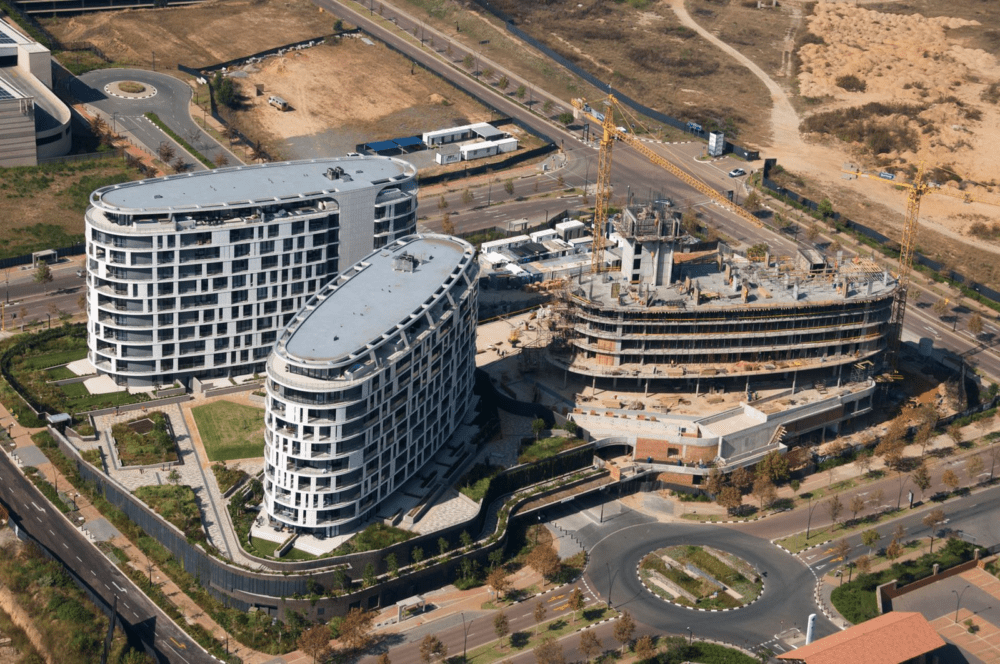 This Ellipse Waterfall development comprises of four deluxe high-rise towers, named after celebrated astronomers: Newton, Kepler, Cassini and Galileo. The construction of Cassini commenced in December 2021 and is currently progressing ahead of schedule. The Ellipse precinct will have a total of 620 units.
Ellipse Waterfall has already opened the doors to our first two towers, Newton and Kepler. For information about any space availabilities at Newton or Kepler, you can take a look at the Ellipse website. Ellipse Waterfall is the very first luxury style apartment development to be built in the Waterfall precinct.
Construction on the third tower, Cassini, is well underway, and making significant progress. When completed, Cassini will have a total of 182 units. For the construction of the first eight levels, over 2300m3 concrete has been cast and more than 900 tons of reinforcing steel have been used. Progress is nearing completion for Cassini and work is currently being done on Level 9 of 16 levels.
The entire structure is 64% complete, with the roof slab currently scheduled for installation in the first week of August 2022. This will put the project a month ahead of our schedule. Furthermore, the basements of the Cassini tower are 100% complete. We are currently awaiting our first tenant fit out.
As well as the four towers being luxury apartment spaces, we are also expanding into retail space. There is a total retail space of 1650m2 available. Ellipse will soon be opening the Luna Club – the most exclusive retail destination in the Waterfall Precinct.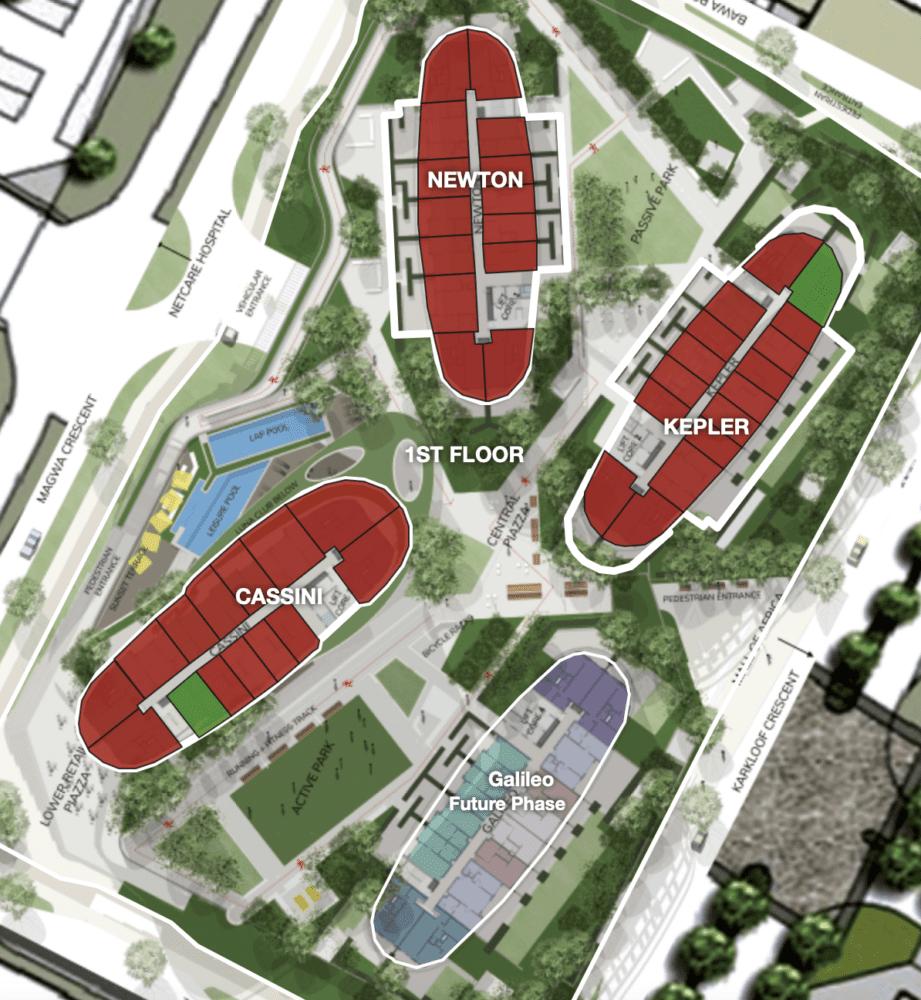 Once completed, the Luna Club will offer an elevated lifestyle experience to all tenants and residents of Ellipse Waterfall, through a host of wellness, business and leisure facilities available. This will include a gym, boutique spa, an exclusive restaurant, residents' lounge, as well as a state of the art business centre.
Upon completion, the Ellipse Waterfall development will be targeting a minimum four—star GBCSA certification. The Green Building Council South Africa focuses on sustainability and being conscious of the environment, both in design and construction. Their aim is for developers to build, design and operate buildings and homes in an environmentally sustainable way. We are confident that the Ellipse precinct will receive a four—star GBCSA certification.
To explore the Ellipse Towers, and the map of the precinct, click here.